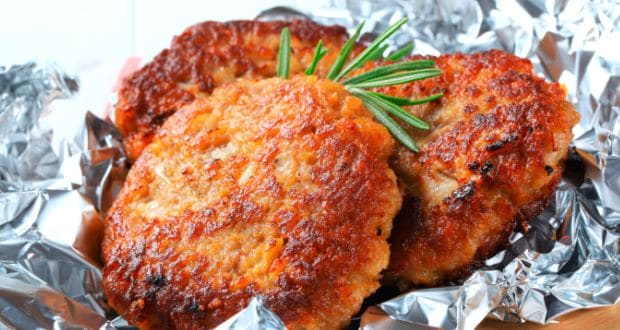 Kebab is a delicious appetizer, it occupies a constant position in every festive meal.
Thinking about royal Mughlai food, kebabs might be the first choice many of us love to devour. The juicy, melting and aromatic skewers provide an extraordinary dining experience for the taste buds and true gourmets will never forget it. Oh, and when served with rumali roti with mint chutney and lacha pyaz, this delight turns into a healthy meal in no time. Whether you order this dish at a five-star restaurant or bar or enjoy it in small street restaurants, there are a plethora of flavors and toppings you can experiment with. From mutton kebab to chicken kebab, boti kebab to vegetable kebab, there are tons of recipes to choose from. So, if you also like to gorge on a healthy kebab meal, here we have a juicy and hearty chicken kebab recipe for you!
As the name suggests, this kebab recipe features chicken keema with a potato blend to give it a more melting, mushy taste and texture. In addition to being super delicious, this kebab recipe is also very easy to make because it doesn't require long hours of marinating before cooking. So let's get started.
Chicken and Potato Kabab Recipe: How to Make a Chicken and Potato Kabab
To start the recipe, first take a bowl, add the boiled potatoes and mash them well. Now add the shredded boiled chicken with 1 tablespoon of garam masala, salt, roasted jeera powder, kaali mirch, ginger and garlic paste, and more.
Once the mixture is ready, add the chopped green chillies, chopped coriander leaves, mint leaves and mash everything again.
For the complete Chicken and Potato Kabab recipe, click here.